Get your Heights Knights apparel! Orders close on 9/23, at that time production will begin and then items will be sent out. If you have any questions, email Mrs. Dan at
rdan@fms.k12.nm.us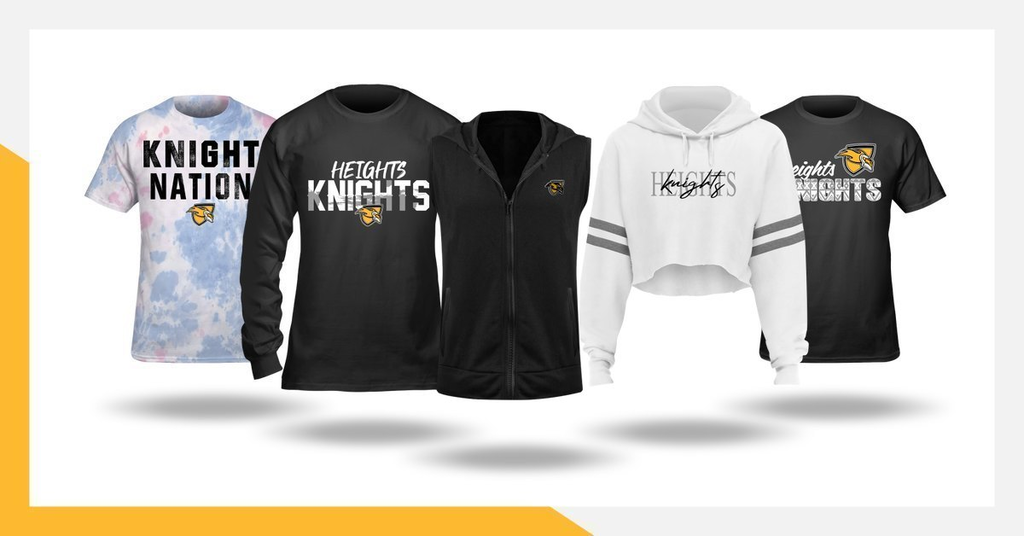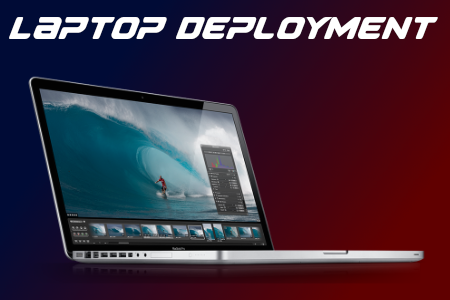 Looking for volunteer opportunities at Farmington Schools? Or information on local childcare resources? Visit the community section of our website, you'll also find information on how to distribute e-flyers to parents, public surplus auctions, and how to support our Foundation for Educational Excellence. Visit:
https://district.fms.k12.nm.us/page/community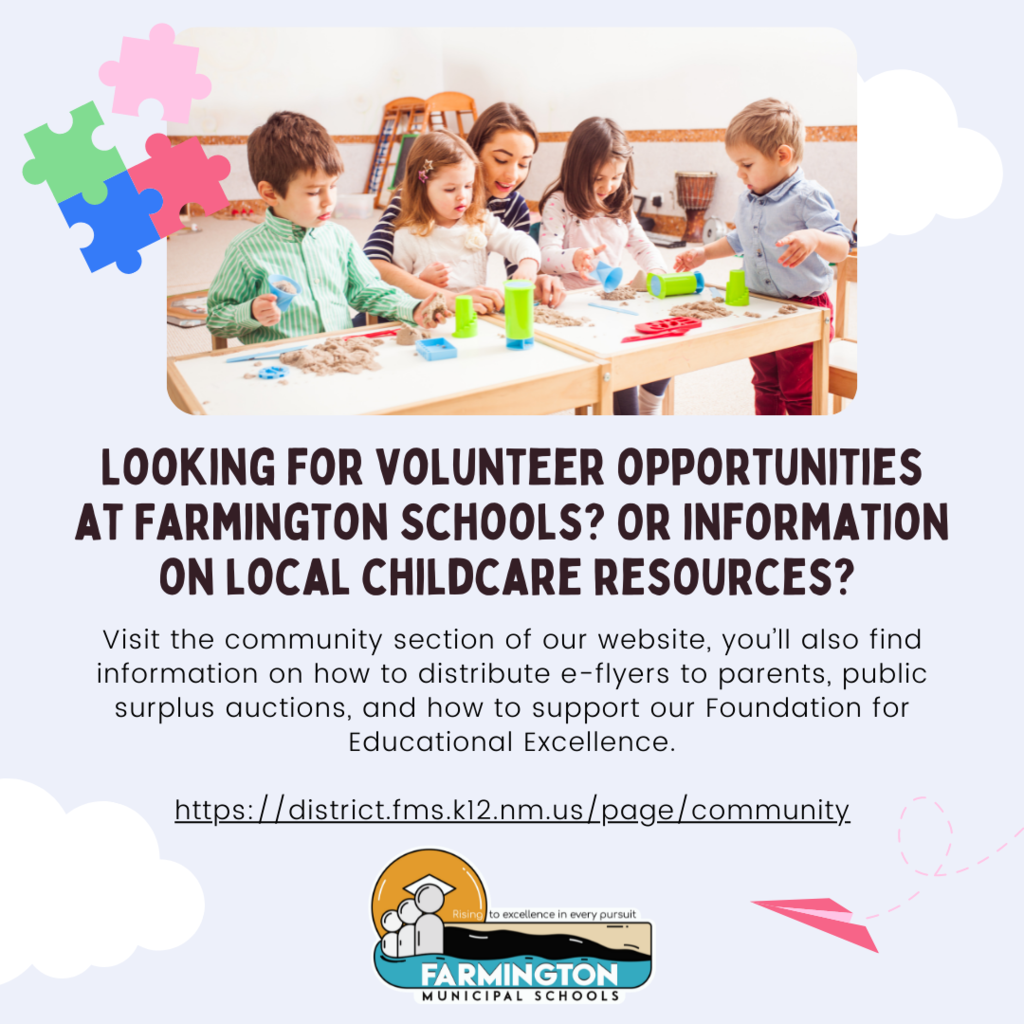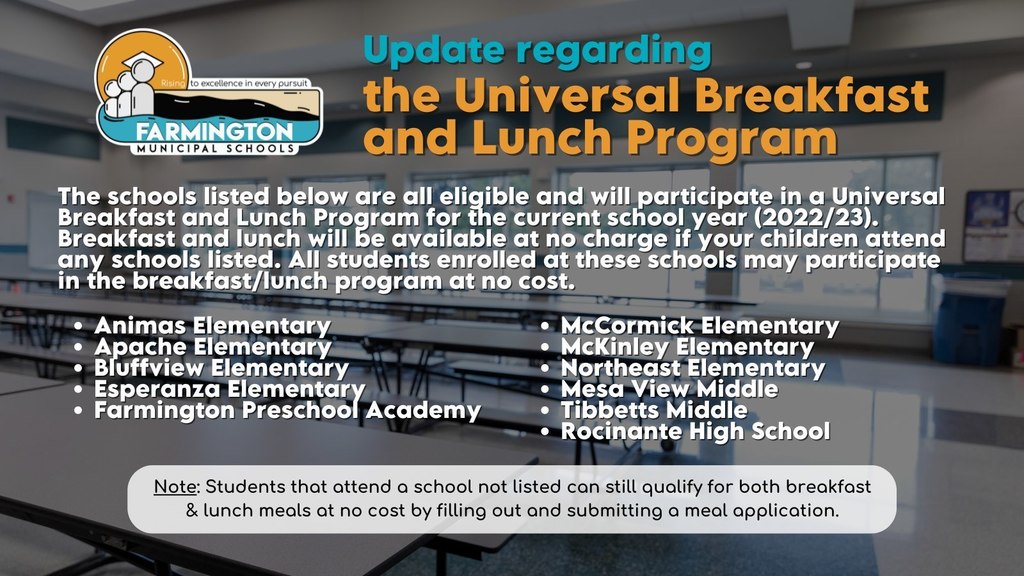 We are excited to welcome back all Heights Knights tomorrow! Reminder that we will be running on the *new* early release schedule and students will be going home at 12:30pm.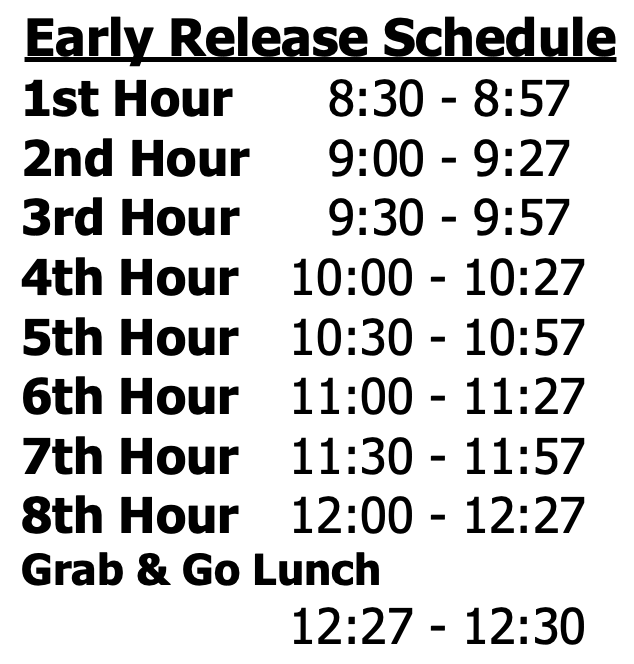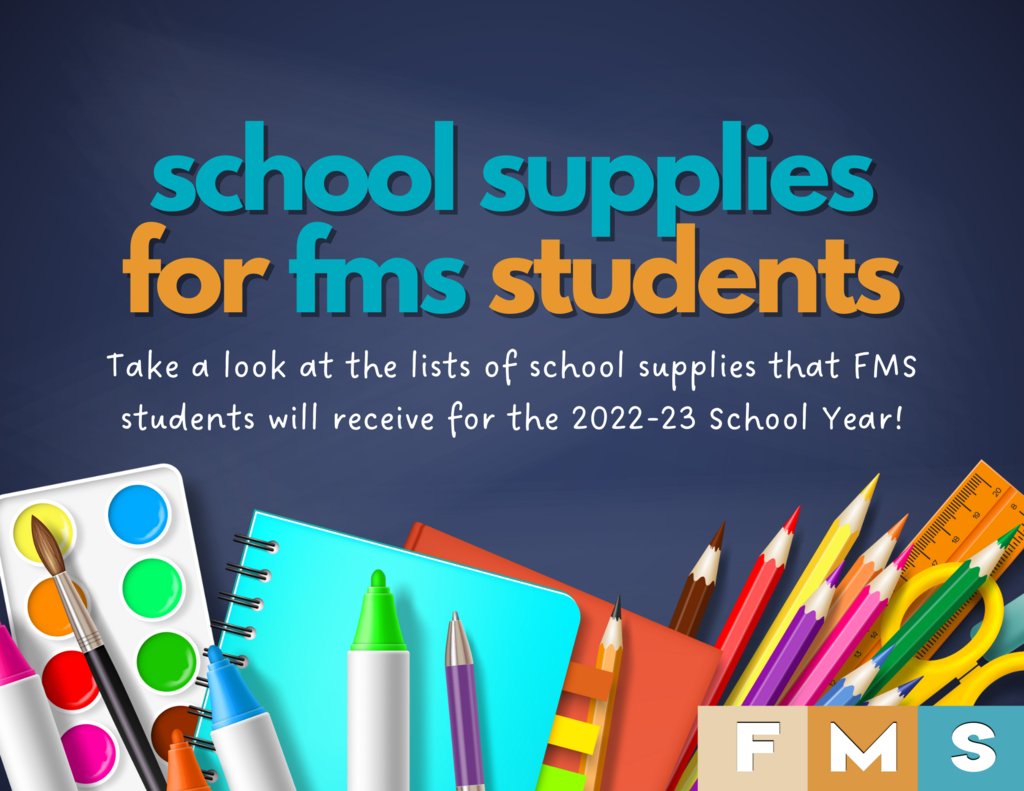 Farmington Municipal Schools is now enrolling NEW students for the upcoming school year, including Pre-K. FMS is a great place to learn! Enroll online today at
https://district.fms.k12.nm.us/page/registration
. Registration for returning students will take place during the first week of August. Classes start on August 12. See you soon!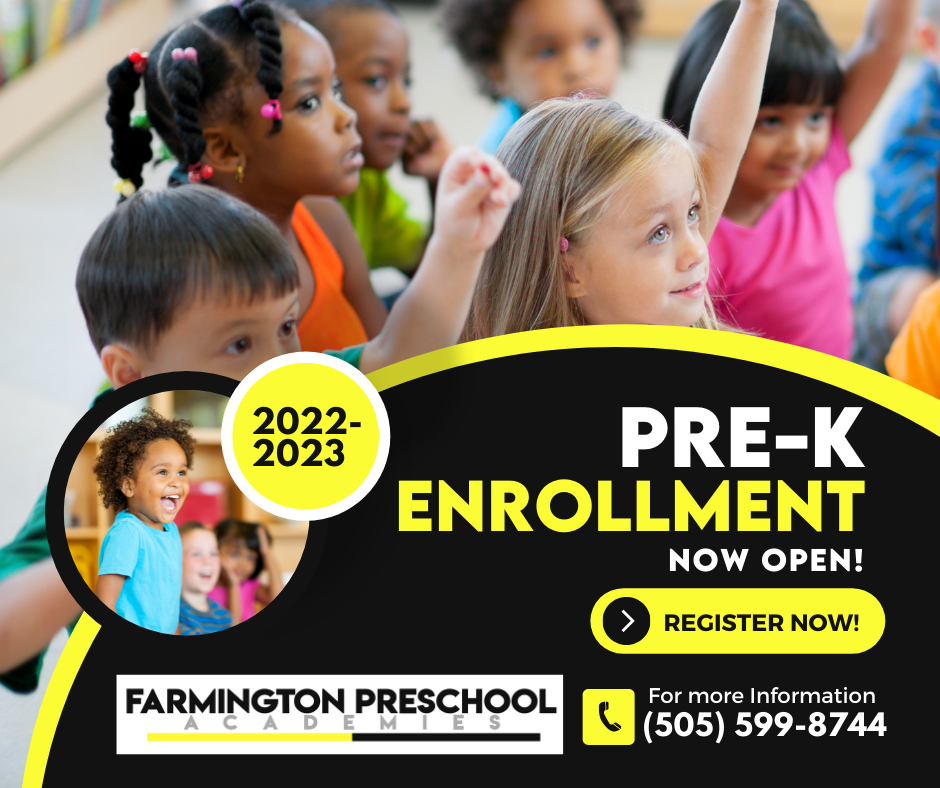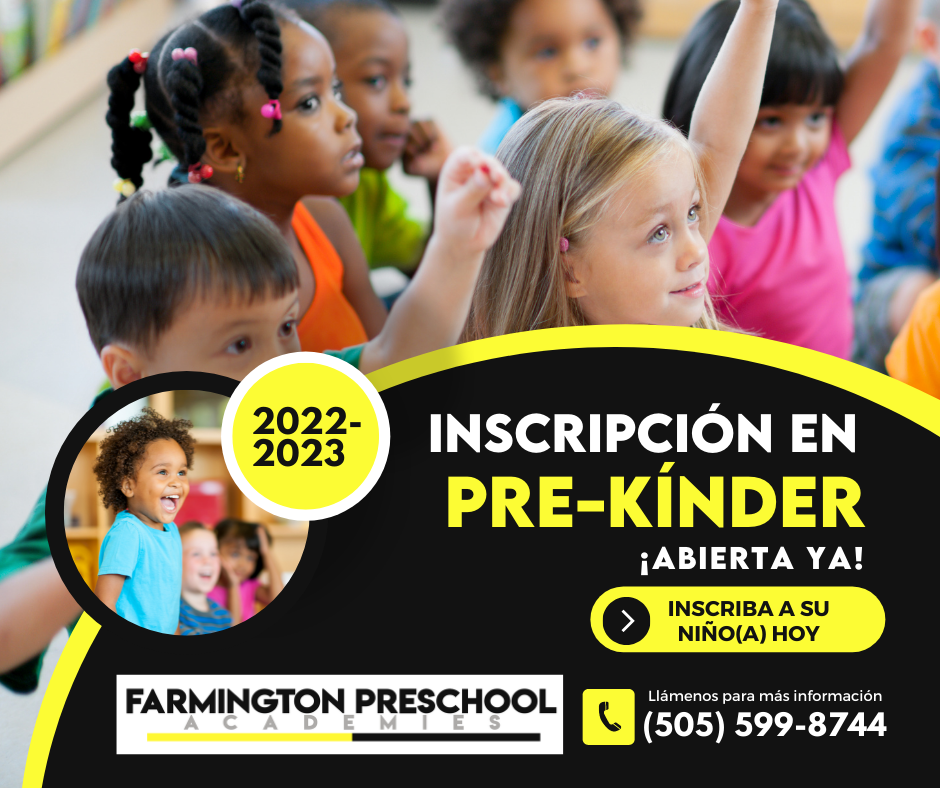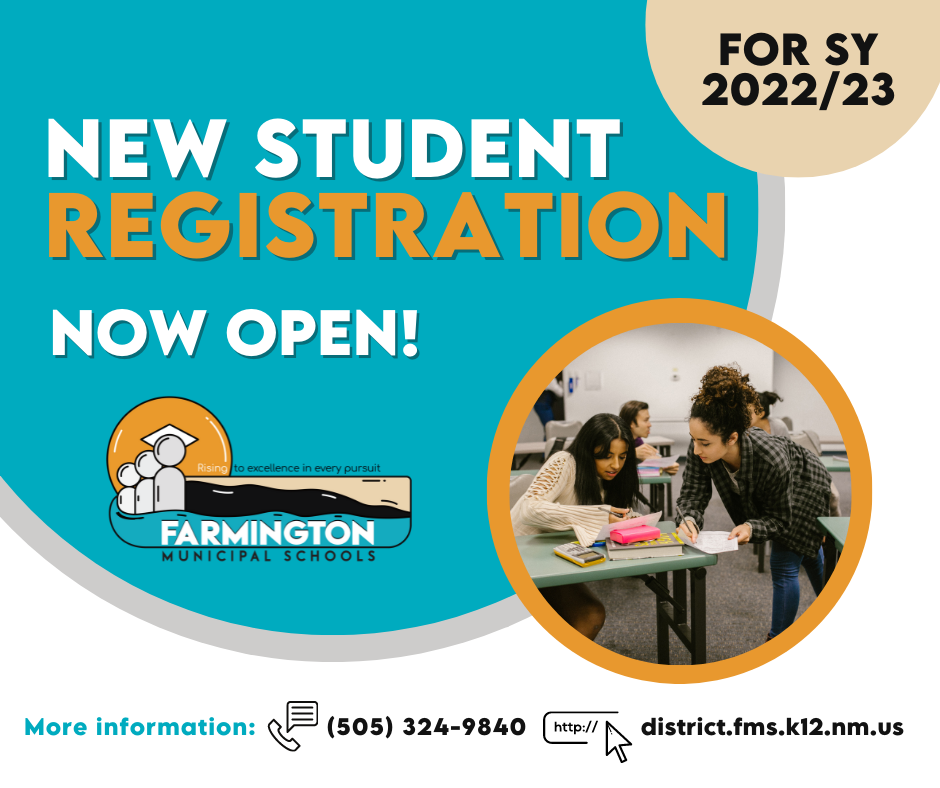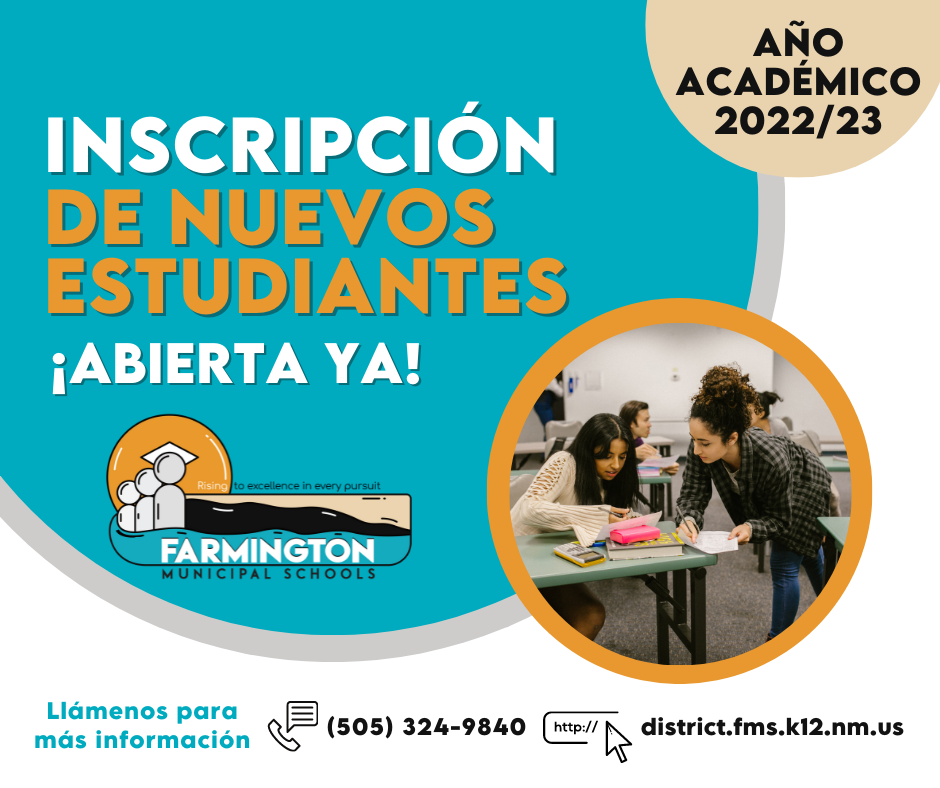 Dear FMS educators, We celebrate how amazing you are every day; but this week is special. You change the lives of the children of our communities, and all of us at Farmington Municipal Schools thank you for your commitment to excellence and creativity in bringing excitement to the classroom. In a year where your profession has had to adjust to virtual and in-person classes, or a mixture of both, you have shown great resilience and adaptability to the challenges of educating our children during a pandemic, and you have done a magnificent job! As we take a moment to #ThankATeacher this week, make sure you continue to celebrate with your peers all of the wonderful things that are happening at our district. In closing, know that your investment in the future of our youth is appreciated throughout the community. Thank you, TEACHERS!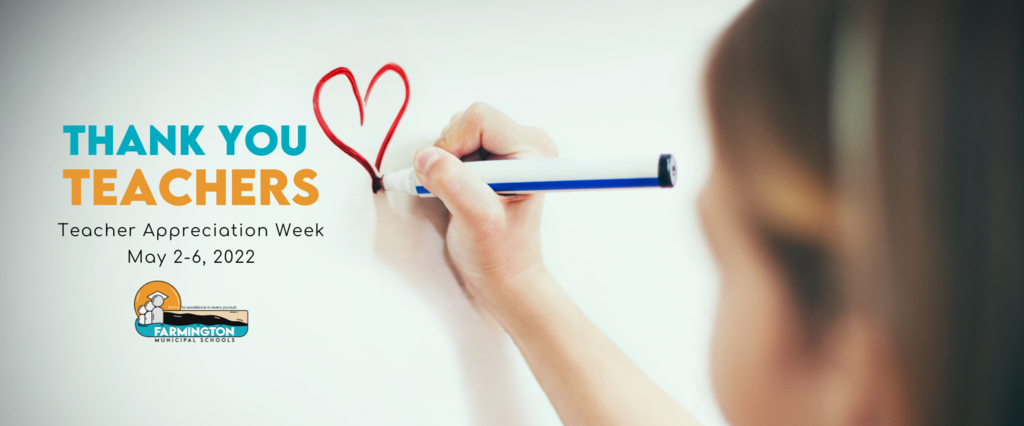 FMS, add this event to your calendar and come see the textbooks we will be adopting on our next academic year!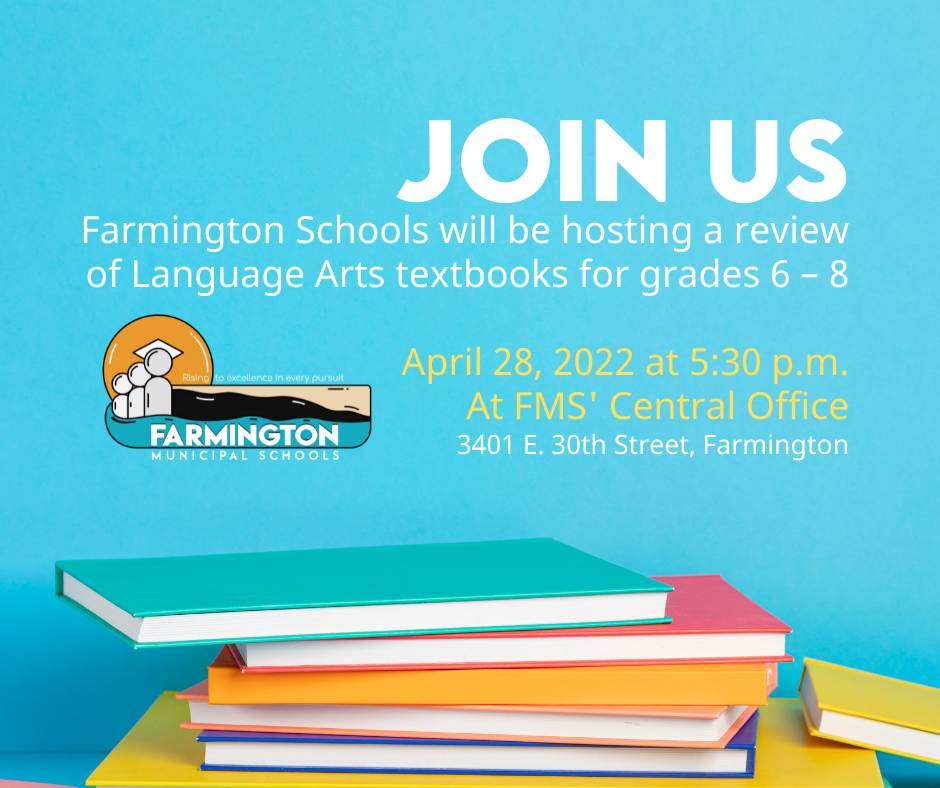 Congratulations to our amazing Heights students who participated in the National History Day virtual contest! Paige Kimball, and Diya Linga won 1st place in Junior Group Performance for "The Diplomacy and Success of the Seneca Falls Convention of 1848 Started The Women's Rights Movement." Mikaela Donaldson, Grace McWilliams, and Genevieve Peterson won 2nd place in Junior Group Documentary for "The Fight for Equal Rights: Debate and Diplomacy of the First Female Mayor." And Mikaela Donaldson, Grace McWilliams and Genevieve Peterson received a Special Award in Junior Women's History. Special kudos to Heights Middle School GATE Teacher Nick Akins for his great work and willingness to provide strong educational experiences for his students. Good luck to the groups representing New Mexico at the National competition in June. Read more:
https://district.fms.k12.nm.us/article/711318
Congratulations to Heights Choir and Director Siromani Leath for winning the NMAA State Middle School Championship during the weekend!
Reminder: FMS families, if your student will be in middle school or high school in the next academic year, please make sure they've completed their course requests for SY 22-23. Good luck!
March 14, 2022: We are excited to share information about our partnership with Peachjar to help us unite schools, parents, and communities in our collective mission to elevate student outcomes! Peachjar's platform streamlines school-to-home communication by distributing valuable school and community resources directly to families as digital flyers. Peachjar organizes all important school and community information in one place! In addition to receiving emails from your school, look for the 'Peachjar' button or icon on your school website to view all active flyers. More to come.

The Board of Education's Budget Sub-Committee met today to receive a detailed presentation by FMS Chief Financial Officer Bobbi Newland on the proposed 2022-23 school budget. More than 80 percent is connected to our classrooms, including important expansions to our art enrichment programs and Career and Technical Education. Also, the proposed budget includes an exciting pilot for a Virtual Program for 300 students in grades 6-12. Read more:
https://district.fms.k12.nm.us/article/669190